Outpatient Therapy
Focused on your continued wellness and recovery
Serving ages 10-110!
Why Choose Dobie
Dobie's Outpatient Therapy Clinic features state-of-the-art equipment and a diverse team of highly skilled professionals.  Our team works together to focus on your recovery, offering a variety of innovative approaches & therapies including physical, occupational, speech, warm water aquatic, and PREhab. Patients receive the individualized care for their entire appointment, motivation, and support to achieve the best possible results.
Physical Therapy
Upper & lower extremity orthopedic conditions
Cervical neck pain
Back pain or strain
Arthritis
Balance
Strength & endurance
Vertigo & dizziness
Neurological disorders
Pre & post-operative conditions
Occupational Therapy
Fine & gross motor coordination
Range of motion
Strengthening
Edema management
Cognitive testing & treatment
Training with adaptive equipment
Energy conservation & joint protection techniques
Activities of daily living analysis & training
LSVT BIG therapy (helping to increase amplitude for Parkinson's patients).
Speech Therapy
Aphasia (word finding & conversation skills)
Dysphagia (swallowing & eating skills)
Dysarthria (slurred speech)
Breath support
Difficulty eating
VitalStim Therapy
LSVT Loud Therapy (vocal quality and loudness)
Assessment & training in alternative communication devices
Support for those suffering from Parkinson's
Stroke
TBI
Alzheimer's
Multiple Sclerosis & Cerebral Palsy.
Cognitive Rehab
Increased memory capacity
Increased safety awareness
Strategies for planning-organizing & completion of daily tasks
Money management
Medication management
Increased communication skills.
Warm Water Aquatic Therapy
The pool at Dobie features an underwater treadmill and a water temperature that is kept between 90 and 94 degrees. Our pool deck and air temperature are also heated – adding to your overall comfort. Research has shown that therapy and/or exercise in a warm water pool helps:
Increase blood flow
Decrease pain
Reduce swelling
Relax stiff joints
Increase balance
Increase awareness of movement
Reduce muscle guarding
Warm water therapy and exercise is beneficial for those with:
Arthritis
Back pain
Joint pain
Fibromyalgia
Parkinson's
Stroke
Leg swelling
Obesity
Balance problems
Those with a history of falls
Offroad Driving Assessments
Concerned with driving safety? Dobie's off-road driving assessment provides physicians and family members with information to help determine if a patient or loved one still has the ability to operate a motor vehicle safely. The assessment will review:
Balance
Reaction Time
Hand/Eye Coordination
Range of Motion
Strength
Sensory skills
Visual Acuity
Proprioception
Motor Sequencing
Acceleration & braking skills
Drive Home Maze Test
Cognitive Screening
Hearing Screening
Road law & executive function
Upon completion of the driving assessment, a full report will be provided to you.
The cost of our driving assessment is $225.00
Prehab
Prehab is when a patient seeks therapy BEFORE surgery to improve outcomes, shorten recovery time, lessen pain and require less post-op therapy.
A prescription from your physician is required for Prehab, and is typically recommended 6 weeks prior to your surgery date.  Here at Dobie we offer several options for Prehab to choose from:

Physical Therapy
Occupational Therapy
Health Coaching
Diet Information
Warm Water Aquatic classes

Prehab is usually covered by insurance including Medicare.  Give us a call for more information!
Scott Lingenfelter
Therapy Director
Scott studied pre-med at Albion college. After deciding pre-med wasn't for him Scott changed direction, finishing his studies at Kellogg College as at Physical Therapy Assistant. Scott has been working as a Director of Rehabilitation Services for approximately 17 years and began at Dobie in 2017. Scott loves working at Dobie because of the dedication of all Dobie staff in doing the best for our residents.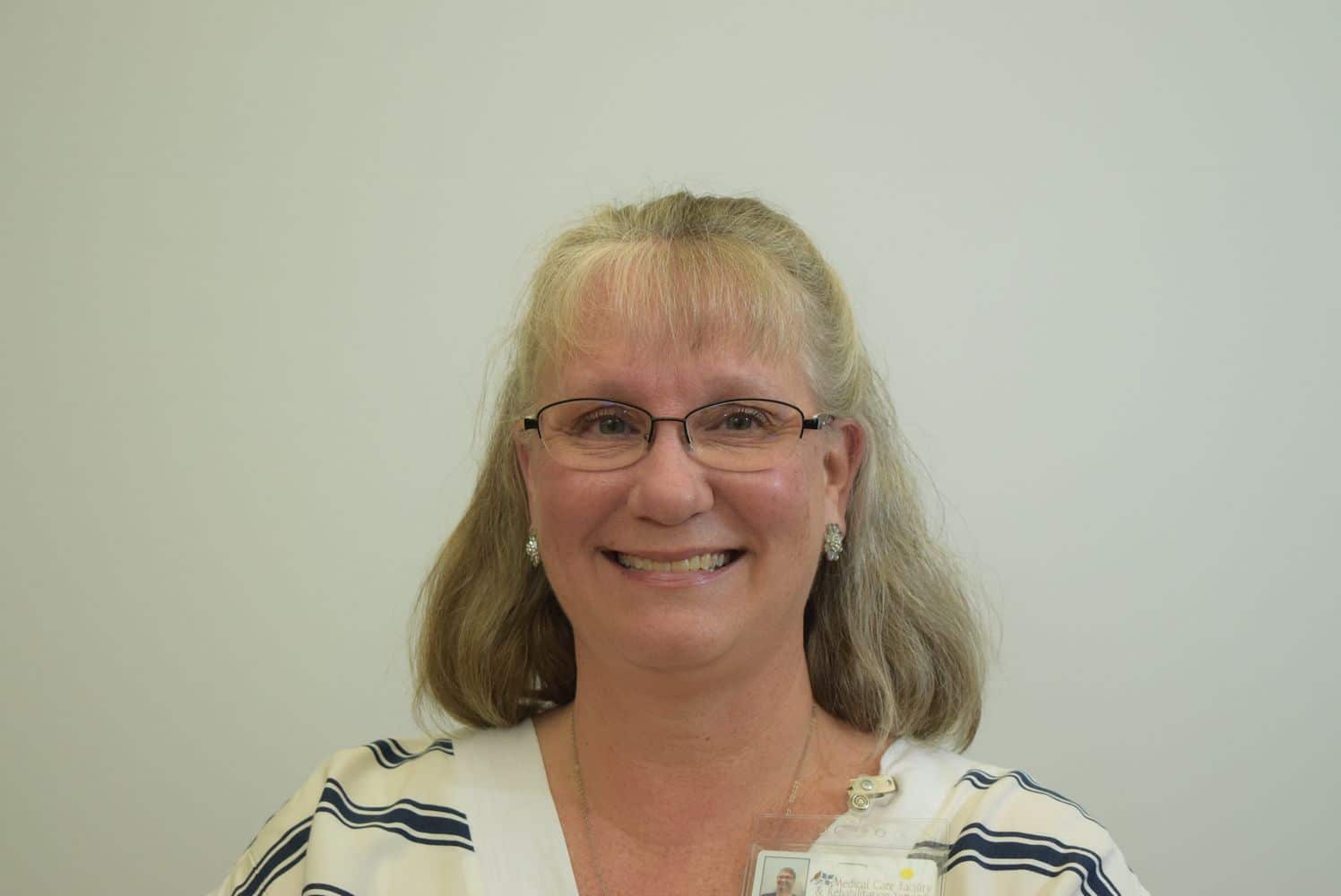 Kristen Campbell
Business Development Director
Kristen has worked at Dobie Road since 2005 and has a bachelor's degree in Journalism with an emphasis in Public Relations and Marketing from Michigan State University; she also has a nursing degree from Jackson College. Kristen and her husband have two sons and 3 grand-dogs, they enjoy traveling, camping, and spending time with family.
Kristen began her career at Dobie working midnights as a floor nurse and worked her way up becoming the Medical Records auditing nurse, the Infection Control Nurse and eventually one of the restorative nursing supervisors. When the Marketing & Business Development Director position was established in 2013, Kristen truly felt as though this was her "dream" job and a perfect fit for her and has thoroughly enjoyed it since.
Kristen loves working at Dobie Road because believes and lives the mission of improving lives. "It's easy to promote and market an establishment like ICMCF because from our staff to our core values – we are the best around!"
Amy Robertson
Outpatient Therapy and Wellness Assistant
Amy Robertson has a bachelor's in health science From Kaplan University. Amy and her husband have 2 kids, a girl and a boy, along with two dogs and a cat.
Amy worked at Dobie as an RA/CNA after high school for 3 years before spending 8 years as a military wife traveling the world. Upon returning home, Amy worked at Origami Brain injury Rehab center as a direct care worker until she decided she wanted to come back to Dobie and since 2016 has been our outpatient and wellness assistant.
Amy loves working for Dobie because it is a loving and supporting place to work, where the staff dedicates themselves to ensuring the best quality care. Amy also enjoys spending time with her family and reading.