The Foundation in support of the Ingham County Medical Care Facility was established in 2002 to "enhance and improve the quality of life and environment for the residents, staff, families, and volunteers at the Ingham County Medical Care Facility".
---
With rising costs and funding cutbacks, ICMCF's supporters have become part of a network of generous friends that have improved the lives of everyone that is a part of our campus by supporting the Foundation; which plays such an important role in providing enhancements and life-enriching opportunities for those entrusted to our care. The list below includes examples of just a few ways that gifts to the Foundation have been put to work:
A 1/2 mile paved wellness trail that meanders through our beautiful grounds
The acquisition of a facility bus for outings
A greenhouse with raised beds for wheelchair gardening
Trips for residents and patients on a paddle boat touring the Grand River in Autumn

An evening of music in the park for our residents and patients

The purchase of instruments for music therapy
A renovated North Ridge Courtyard
Facility picnic tables for residents/patients/staff/families and volunteers to enjoy
Whisper Glide swings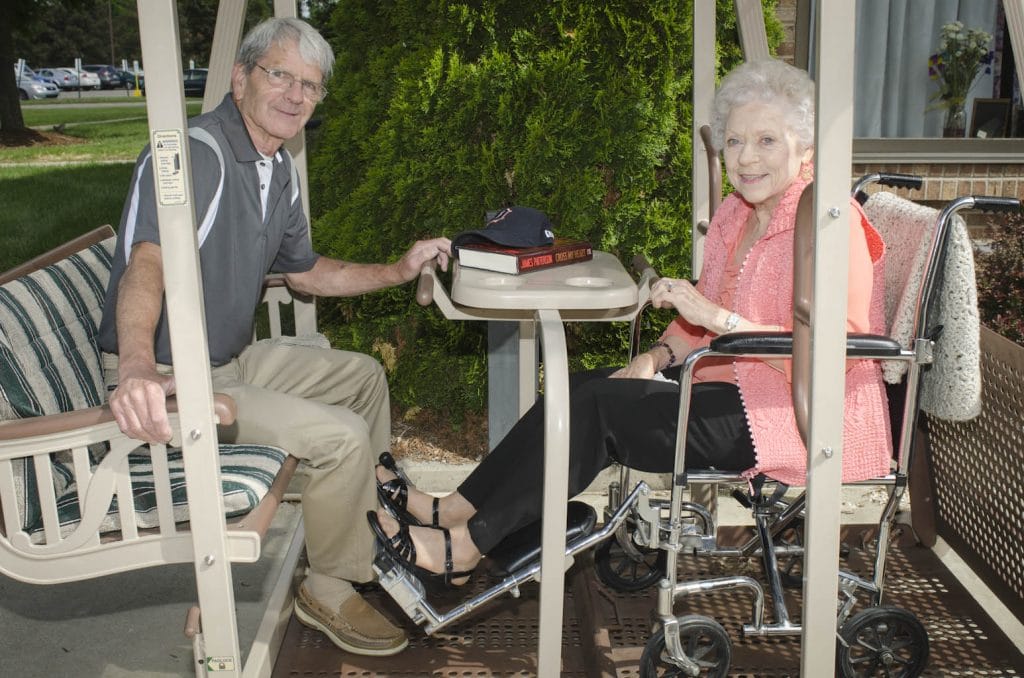 You can support the Foundation in many forms. Families may designate the Foundation to receive gifts in memory of or in honor of a resident or patient through ICMCF's annual fundraising event, or immediately by donating using the form below.
The Foundation exists to help enhance the commitment of ICMCF and improve the lives of our community's most vulnerable population. Our Foundation thanks you for your support which allows us to continue to provide a rich and vibrant life for our residents and patients.
The Foundation is a 501(C)(3) organization and gifts are tax deductible. Please contact the Foundation if you have questions or need additional information by calling (517) 381-6126.