Wellness Classes
Focused on your continued wellness and recovery
Choose Dobie
Our wellness programs are located inside the Outpatient Therapy clinic which can be reached by entering the southernmost driveway off Dobie Road (across from Sashabaw).  Aquatics classes are held in the pool which can be accessed through outpatient therapy and land-based classes are held in the community room off to the right of the main entrance.
Location
3860 Dobie Road
Okemos, Michigan 48864
Monthly Wellness Calendar
Calendar of Events
Calendar of Events

| Monday | Tuesday | Wednesday | Thursday | Friday | Saturday | Sunday |
| --- | --- | --- | --- | --- | --- | --- |
| | | | | | 30 | 1 |
| | | | | | 7 | 8 |
| | | | | | 14 | 15 |
| | | | | | 21 | 22 |
| | | | | | 28 | 29 |
| | | | | | 4 | 5 |
+ Export Events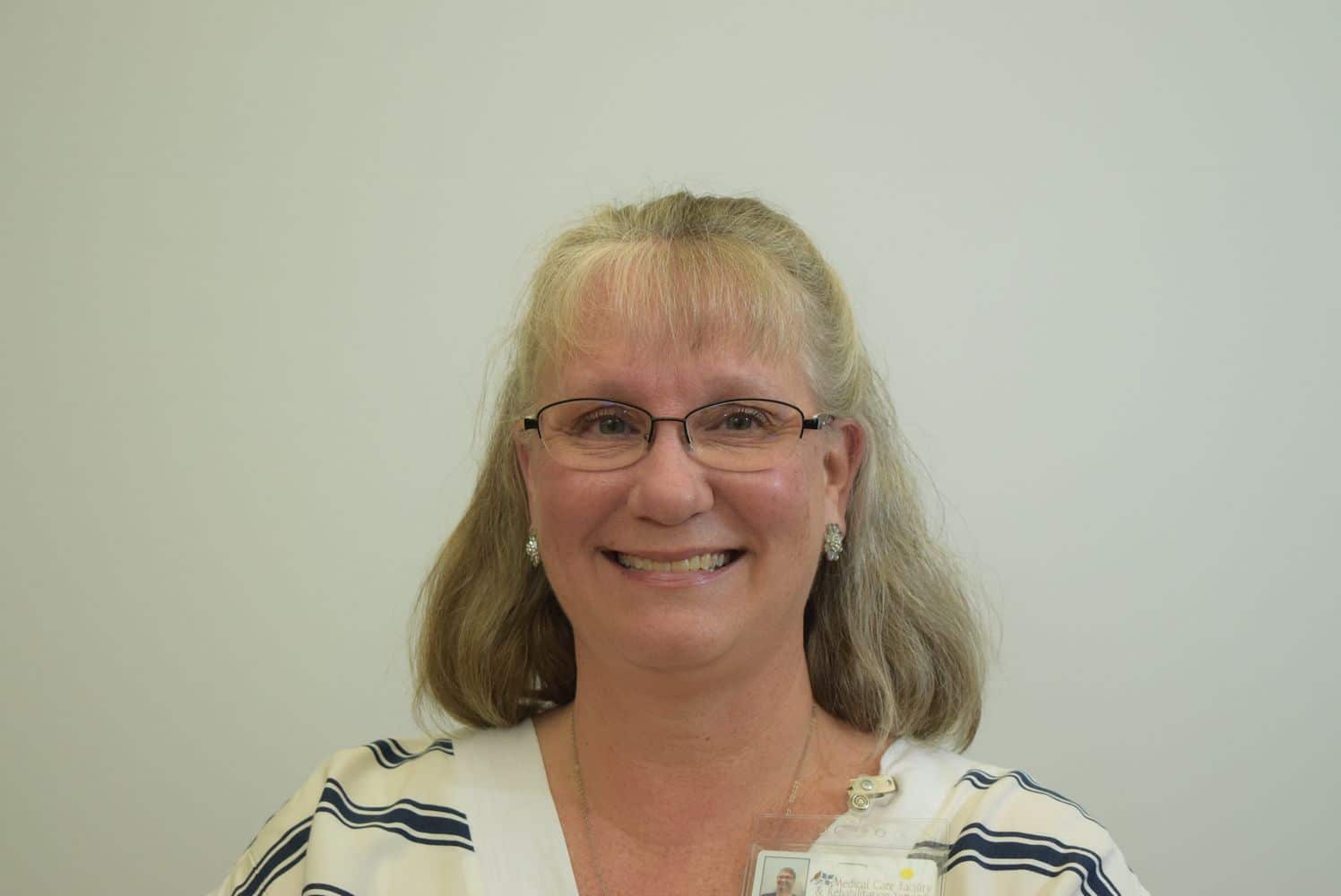 Kristen Campbell
Business Development Director
Kristen has worked at Dobie Road since 2005 and has a bachelor's degree in Journalism with an emphasis in Public Relations and Marketing from Michigan State University; she also has a nursing degree from Jackson College. Kristen and her husband have two college aged boys and enjoy traveling and spending time with them.
Kristen began her career at Dobie working midnights as a floor nurse and worked her way up becoming the Medical Records auditing nurse, the Infection Control Nurse and eventually one of the restorative nursing supervisors. When the Marketing & Business Development Director position was established in 2014, Kristen truly felt as though this was her "dream" job and a perfect fit for her and has thoroughly enjoyed it since.
Kristen loves working at Dobie Road because believes and lives the mission of improving lives. "It's easy to promote and market an establishment like ICMCF because from our staff to our core values – we are the best around!"
Kate Hodgkins
Outpatient Therapy and Wellness Administrator
Kate Hodgkins is the Outpatient Therapy and Wellness Administrator and has been at Dobie Road for nearly 7 years. She previously worked as a rehab social worker here. Kate has her bachelor's degree in family studies from Central Michigan University, and her master's in social work with an emphasis on organization and community leadership from Michigan State University. Currently, she is working towards her MSW Licensure. Kate thoroughly enjoys working with older adults and enjoys working with others on taking care of themselves. She believes in giving back to the community.
Amy Robertson
Outpatient Therapy and Wellness Assistant
Amy Robertson has a bachelor's in health science From Kaplan University. Amy and her husband have 2 kids, a girl and a boy, along with two dogs and a cat.
Amy worked at Dobie as an RA/CNA after high school for 3 years before spending 8 years as a military wife traveling the world. Upon returning home, Amy worked at Origami Brain injury Rehab center as a direct care worker until she decided she wanted to come back to Dobie and since 2016 has been our outpatient and wellness assistant.
Amy loves working for Dobie because it is a loving and supporting place to work, where the staff dedicates themselves to ensuring the best quality care. Amy also enjoys spending time with her family and reading.
Olivia Gross
Wellness Aquatics instructor and Lifeguard